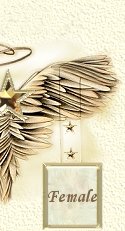 We are always working on the best properties of British Shorthair cats. Strong and stable physique on thick legs and thick bones. Strong neck, wide shoulder. Round big eyes with great pigment. Dense coat that sticks out and is in good grip. And a lovely nature / character - that's how we imagine the British Shorthair. It is very difficult to breed such animals, so we regularly keep Kitten and observe the evolution so that only the best lines come together. Besides, we love small well placed ears, and we now manage to breed this property well. All breeding cats are regularly vaccinated against diseases, and leucose.
We breed ONLY British Shorthair Solids without crossing it with the longhaired variant.
This page will be processed soon.
FIFe Grand International Champion DEARCAT'S BLUE OLIVIA
*DE
EMS Code: BSH -a (british blue, amber eyes)
Bloodtype. A (carrier: B and AB)
PKD/HCM/FIV/FeLV-clean
RCP+Rabies+FeLV: vaccination
- - - - - - IC. Bruno v. Uhlenspeegel, Bloodtype. A, PKD+HCM clean // CH. Lady-Jane Blue v. Wernerwald, Bloodtype. AB, PKD+HCM clean - - - - - -

DEARCAT'S X-TASY *DE
(Ikusia, Ixi)
EMS Code: BSH g (british blue-cream,amber eyes)
Bloodtype A (carries B)
PKD/HCM/FIV/FeLV -clean
RCP+Rabies+FeLV: vaccination

- - - - - - V. FIFe IC. Dearcat's Jill-Sander Blue, BSH a, Bloodtype. B // M.Dearcat's Cream Apassionata BSH e, Bloodtype. A - - - - - -
FIFe International Champion DEARCAT'S WHITE-ROSE BSHw 62 (Pigwa)


Bloodtype: ? B or A (gentest soon)
EMS BSHw 62 (british white, carrier blue, amber eyes)
PKD/HCM/FIV/FeLV -clean
RCP+Rabies+FeLV: vaccination

BAER Test brainstem auditory evoked response // BAEP Test brainstem auditory evoked potential: OK'


Strong, stocky, very well built. Thick bones structure. Round thick paws. Strong neck area. Pure white coat. Eyes very good in color (still under development). In my opinion, the eyes could still be size and round. But on "Whitey" I waited 3 years until my Rose gave birth to a daughter in white. A long time.


With Whiterose we are planning a litter. The father is blue. Possible kittens Colors: blue, and classic white with amber eyes.

FIFe International Champion DEARCAT'S WHITE OLIVIA *DE
(Rose)
EMS Code: BSH-w62 (british white- carries for blue, amber eyes)
Bloodtype. A (carrier: B and AB)
PKD/HCM/FIV/FeLV -clean
RCP+Rabies+FeLV: vaccination

BAER Test brainstem auditory evoked response // BAEP Test brainstem auditory evoked potential: OK'
- - - - - - SC.GIC* Tip Toes White Xavier, DSM, Bloodtype.A (clean A) PKD+HCM clean // GIC. Dearcat's Blue Olivia, Bloodtype A (carries AB and B) , PKD+HCM clean - - - - - -


RESOOL'S UNIQUE*CH
(Trusia)
EMS Code: BSH-a (british blue,amber eyes)
Bloodtype. B=b/b
PKD/HCM/FIV/FeLV-clean
RCP+Rabies+FeLV: vaccination

- - - - - - IC. Purr Fect Pablo BRI-a, Bloodtype. B, PKD+HCM clean // CH. Dearcats Blue Sunshine BRI-a, Bloodtype. B PKD+HCM clean - - - - - -

Großeltern Mutterseite: CH. Bavarians Blue Yessy, BRI-a, Bloodtype .B ,PKD+HCM clean x Dearcats White Kashmir BRI-w62, Bloodtype. A (carries B), PKD+HCM clean
Großeltern Vaterseite: SC. Bosse v. Harvest Moon, BRI-a, Bloodtype .B x SC. Purcilla Van Het Woelige Leven BRI-a, Bloodtype. B

DEARCAT'S ENDLESS SUMMER
*DE
(Sommer)
EMS Code: BSH-a (british blue)
Bloodtype. B
PKD/HCM/FeLV -clean
RCP+Rabies+FeLV: vaccination

- - - - - - - - - - - -
DEARCAT'S BICOLOUR BAMBINA
* DE
(Bambina)
EMS Code: BSH-a 03 (british bicolour blue-white)
Bloodtype. B
PKD/HCM/FeLV -clean
RCP+Rabies+FeLV: vaccination
- - - - - - - - - - - -